With us in the fast lane:
Right of way for 4.0 in vehicle manufacturing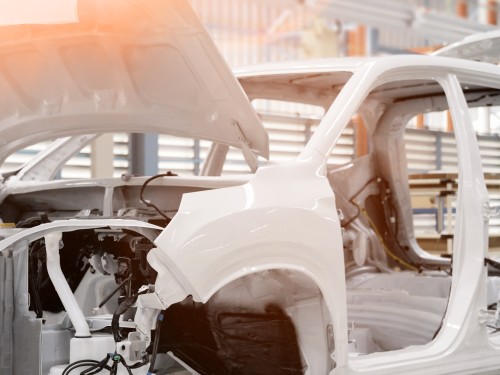 Innovations are always used first where competitive pressure is high. In vehicle construction or the automotive industry and also at suppliers, the flow of materials must not be interrupted, while storage capacities must be kept as low as possible.
The transport of assemblies, material and tools to and from the production line. The transport of heavy and bulky tooling to the press. - Where the standard stops, Genkinger develops robust and innovative special solutions for vehicle construction.
Modern battery systems for 24-hour operation
Connection to the warehouse management system
Manufacturing-specific logistics solutions, optionally as AGV/FTS