Our special scam:
Logistics solutions for knitting mills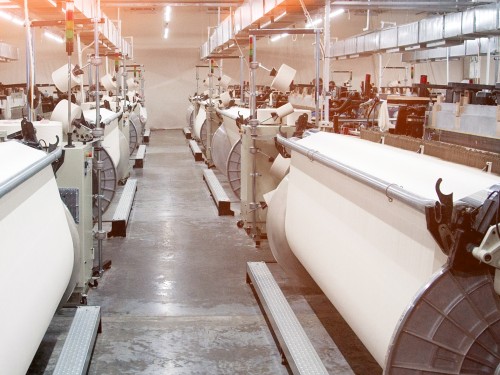 New textile technologies are opening up new market potential for knitwear manufacturers all over the world: clothing textiles, sports textiles, automotive textiles offer even more function and protection. The construction industry is increasingly interested in the potential applications of technical textiles.
Genkinger connects in knitting mills machine and material. With logistics solutions for the transport and handling of docks, warp beams and fabric beams.
Material changeover on raschel and warp knitting machines
Feeding of coil creels
Picking in the yarn store
Optimization of the material flow optionally by AGV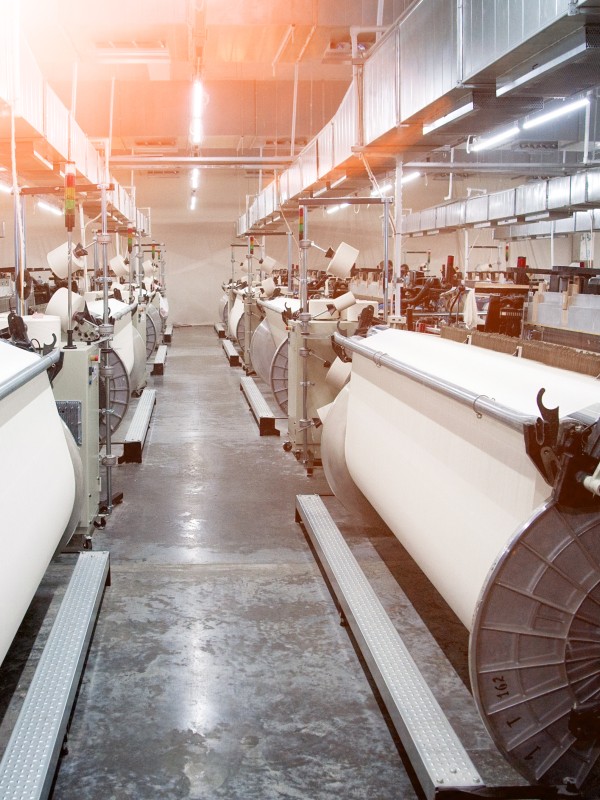 Everything under control in the weaving & knitting mill
Sovereign security
in any situation
When transporting docks and merchandise trees, it is important to solve these three situations in particular with confidence: 
The removal of the dock from the dock winder or the removal of the fabric beam from the weaving machine
The safe transport, also over longer distances, on small and also uneven surfaces
The safe unwinding of the dock or fabric beam down to the floor, to intermediate heights or up to the high rack
Genkinger develops customized transport solutions for docks and goods trees with different weights, lengths and diameters, always also adapted to the conditions and requirements on site.
Contact experts
Docks & fabric trees up to 3,000 kg
Different lengths and diameters
Also double-sided overrolling and unrolling from the floor to the high rack
Things run smoothly with us:
Safe on all
ways through the
weaving and knitting
Special lifting and transport vehicles are needed for inserting, changing and storing warp beams. This is because roll-shaped heavy loads such as warp beams require particularly safe handling.
Genkinger has been the specialist for lifting and transport vehicles for warp beams for many decades. We are in close exchange with leading textile machinery manufacturers to equip small and large textile companies around the world with innovative transport and material handling systems for warp beams.
Contact experts
Transport and insertion of upper and lower warp beams
Warp beam change with harness
For full warp beams, half warp beams, warp beams and canisters
High lift truck, low lift truck, transport truck