Lift, drive, store:
Wide range for weaving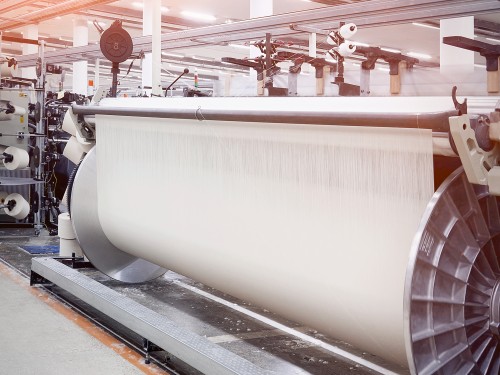 The bottleneck in in-plant transport in weaving mills is the pickup and delivery of the heavy rolling loads. The safer the handling and logistics technology for people and materials, the more reliably delivery deadlines can be met.
In addition to advanced warehouse management, efficient intralogistics is an important prerequisite for responding flexibly and reliably to an unexpected increase in demand for specific fabrics. Genkinger offers a wide range of transport solutions, especially for weaving mills.
Warp beam transport, warp beam change
Fewer personnel thanks to efficient lifting aids through to automated guided vehicles (AGVs)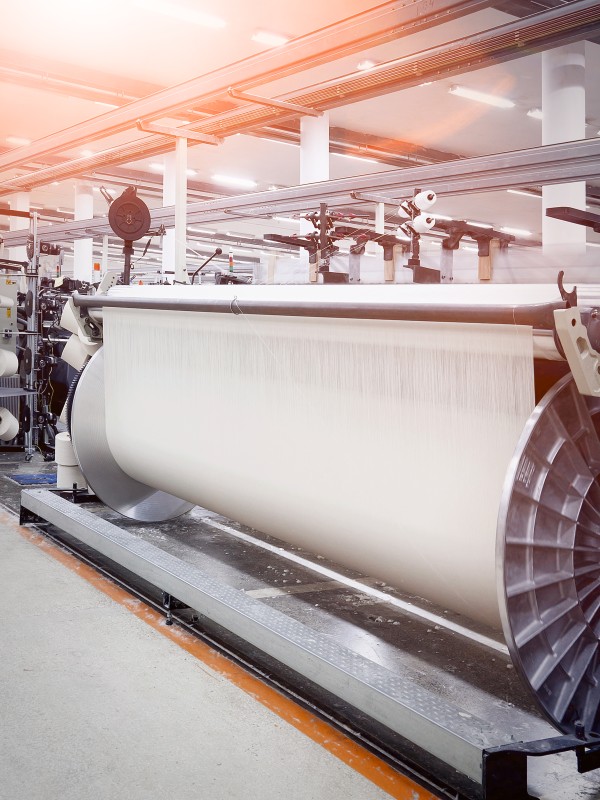 Everything under control in the weaving & knitting mill
Sovereign security
in any situation
When transporting docks and merchandise trees, it is important to solve these three situations in particular with confidence: 
The removal of the dock from the dock winder or the removal of the fabric beam from the weaving machine
The safe transport, also over longer distances, on small and also uneven surfaces
The safe unwinding of the dock or fabric beam down to the floor, to intermediate heights or up to the high rack
Genkinger develops customized transport solutions for docks and goods trees with different weights, lengths and diameters, always also adapted to the conditions and requirements on site.
Contact experts
Docks & fabric trees up to 3,000 kg
Different lengths and diameters
Also double-sided overrolling and unrolling from the floor to the high rack
Textile technology for advanced students:
Warp beam change
with weaving harness
For a flexible article change in weaving mills, drawn-in warps must be kept ready on the one hand and picked up, transported and stored in an orderly manner on the other. Warp thread breaks during the changing process and storage must be avoided. 
Genkinger has been developing special and standard vehicles as well as devices for the textile industry since 1955. Experienced specialists are needed for individual solutions, especially for warp beam changing including weaving harness.
 
Contact experts
Special vehicles and devices for changing drawn-in chains
For different machine types and widths
Narrow aisles, full and half warp beams
Load capacity Q

2000 kg, 3000 kg

Machine width

600 mm - infinite
Load capacity Q

up to 5.000 kg

Machine width

1.200 mm - infinity
Describe your case.

We will be glad to advise you.
Describe your case.

We will be glad to advise you.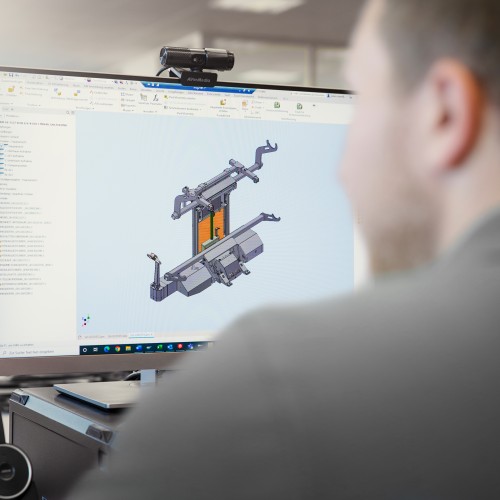 This is where Genkinger comes in:
We will also find a suitable solution for your transport challenge
Things run smoothly with us:
Safe on all
ways through the
weaving and knitting
Special lifting and transport vehicles are needed for inserting, changing and storing warp beams. This is because roll-shaped heavy loads such as warp beams require particularly safe handling.
Genkinger has been the specialist for lifting and transport vehicles for warp beams for many decades. We are in close exchange with leading textile machinery manufacturers to equip small and large textile companies around the world with innovative transport and material handling systems for warp beams.
Contact experts
Transport and insertion of upper and lower warp beams
Warp beam change with harness
For full warp beams, half warp beams, warp beams and canisters
High lift truck, low lift truck, transport truck