Runs like clockwork
Quick change
spinning cans
Special low-lift trucks are needed for in-plant transport of the heavy spinning cans in the production of man-made fibers. The weight of the large spinning cans, their difficult pick-up and the start-up of the machines place high demands on the lifting strength, load pick-up and maneuverability. 
Genkinger develops and builds modern transport solutions for the safe manipulation of heavy spinning cans, among others in the production of synthetic staple fibers. Automation in the textile industry is playing an increasingly important role.
Load capacity up to 20,000 kg
On medium and short distances
Transport expertise in the production of synthetic fibers
Make distance at the:
Transportation
To move demanding loads as quickly and safely as possible between warehouses and machines, specific solutions are needed for internal transport. On the short and medium haul, it is important to be maneuverable and agile. On the long haul, speed counts and thus the adaptation of the industrial trucks to inclines, smooth or uneven road surfaces.
For the transport of loads for which there is no standard, Genkinger develops and manufactures special vehicles. Adapted also to your local conditions.


Contact experts
Load capacity Q

20.000 kg
Describe your case.

We will be glad to advise you.
Describe your case.

We will be glad to advise you.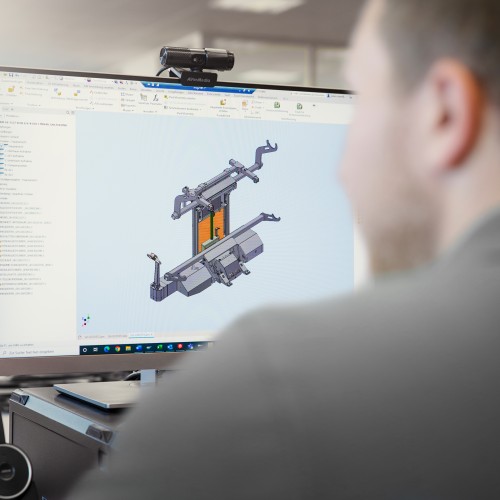 This is where Genkinger comes in:
We will also find a suitable solution for your transport challenge