Specialists among the all-rounders
Safely tow
and push
The requirements for industrial tractors are identical on the one hand, but very specific on the other. Safe maneuvering and transport, flexible application options, maximum robustness and ergonomic operation are contrasted by trailer loads with a wide variety of weight categories, weight distributions and drawbar types.
For your carts, boilers, transport racks, rolling plates, rolling pallets, trailers or rolling heavy components, bodies-in-white or wagons, we develop exactly the industrial tow tractor that can perform the maximum number of transport tasks in your environment. Our compact lift tractors for rolling pallets, for example, save over three meters in maneuvering compared to forklifts.
 
Variable height hitch
For different drawbar types
Up to 70,000 kg tensile load
On short, long and uneven paths
Safe and durable with the simplest handling
Optionally also as AGV/FTS
Relief at last
Safely
roll loads
Even though loads can roll, they are not easy to move. Especially if they are heavy and bulky. Rolling loads in categories up to 7,000 kg, up to 15,000 kg or up to 20,000 kg require different tractive forces. For trailers and rolling pallets, for example, it needs, among other things, specific hitching options and drawbar types.
We develop solutions adapted to your environment and your requirements - for more safety in the transport of rolling loads.
Contact experts
Safe maneuvering of rolling loads even in wet areas, in danger zones or on small surfaces
Precise and at the same time powerful control of heavy rolling loads
Describe your case.

We will be glad to advise you.
Describe your case.

We will be glad to advise you.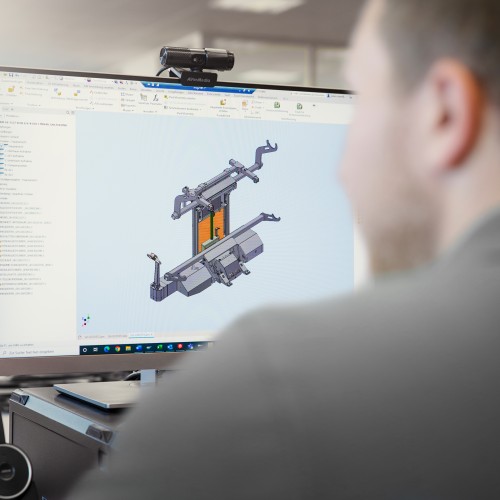 This is where Genkinger comes in:
We will also find a suitable solution for your transport challenge
Start project request
Briefly describe your material handling vehicle requirements or tell us about your daily challenges in warehousing technology or textile technology.