Special from the ground up
Industrial trucks
in special construction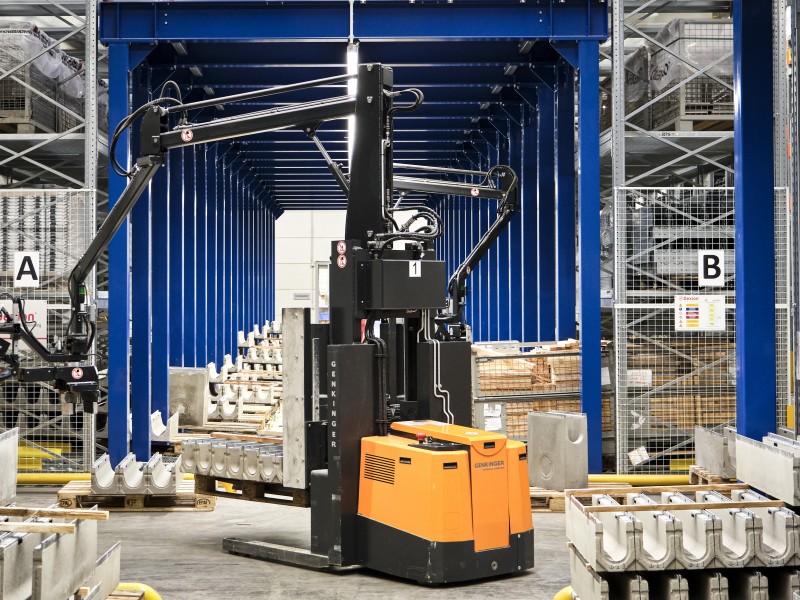 We start by thinking about every project from scratch. Of course, this is also because we in Swabia like to tinker. But above all, because with our special-purpose industrial trucks, we aim to provide our customers with innovative and at the same time robust solutions. And we have been doing so for 100 years, now worldwide.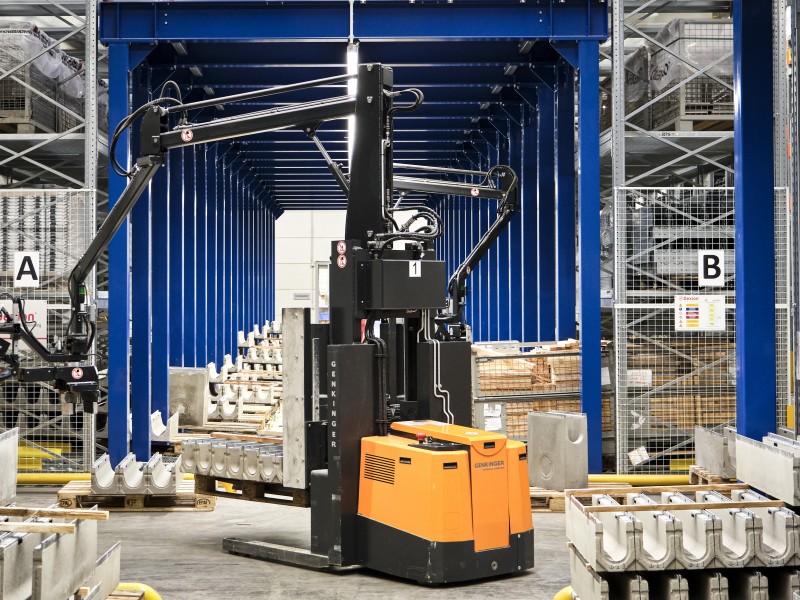 Do you build it all yourselves?
Yes, we design and
build almost everything ourselves.
Many world firsts are patented and manufactured in Münsingen "by Genkinger". For the textile industry, for example, for which we developed the first warp beam lift truck in 1955. Our innovative strength always comes into play when heavy and difficult things need to be moved easily and, above all, safely.
Facts about Genkinger
Headquarters with production

Münsingen, Germany (Baden-Württemberg)

Founded

1922 by Hermann Genkinger

Employees

approx 150

Product range

Storage technology for industry and trade
Lifting and transport equipment for the textile industry
Special solutions, lifting masts
Driverless transport systems
Special applications such as Bike Systems
Heavier, higher, safer
Specialists for superlatives
Our concept for success
We remain true to ourselves.