Electric transporter
The new performer:
Genkinger SHERPA
The new electric transporter from Genkinger transports small goods to every corner of a hall and to the top floors of buildings. Because with an overall width of 60 cm, the electric transporter fits into all freight elevators.
Go on an exciting expedition with us and discover new applications for your internal transport with Genkinger SHERPA.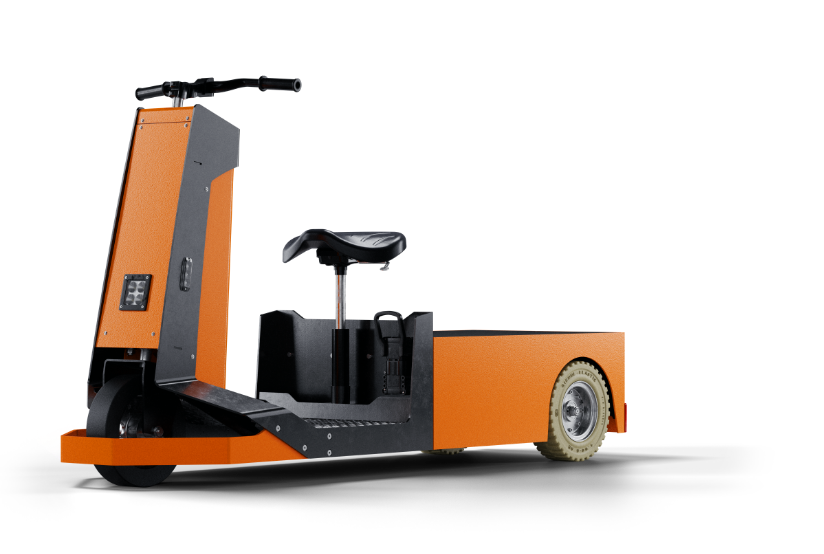 MULTITASKING TALENT
Piggyback small transports
Tight aisles and high levels of activity over a wide area - this is where the Genkinger SHERPA is just right in action and always welcome. The electric transporter brings tools right up to the front of machines and systems, relieves building management from the basement to the roof, and also completes courier runs between company buildings outdoors emission-free and quietly. The Genkinger SHERPA adapts to your requirements. It is available in the variants S, M, L, XL. It has a compact design, yet is extremely robust and stable.
Simply retrofit all standard options yourself
Flexible upsizing and downsizing between models S, M, L, XL
2 weeks delivery time for all SHERPA models in the standard finish
OPTIONALLY RETROFITTABLE
Other requirement - same device
You can flexibly retrofit and expand your Genkinger SHERPA. For the switch to outdoor transport: Order the weather protection cover and install it according to instructions. Lighting systems are preconfigured so that they can be installed in a few simple steps. And the longer loading area is mounted with just a few screws.
New applications no longer require a new or additional vehicle. All SHERPA models are ready to be upgraded with all standard off-the-shelf options.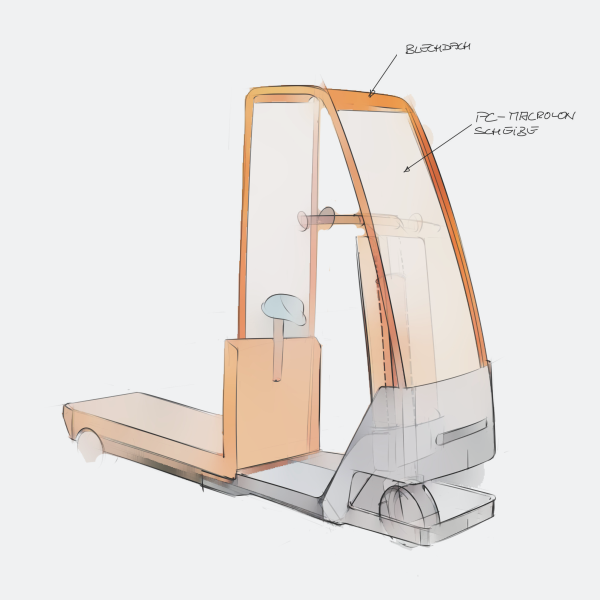 Can be retrofitted with weather protection hood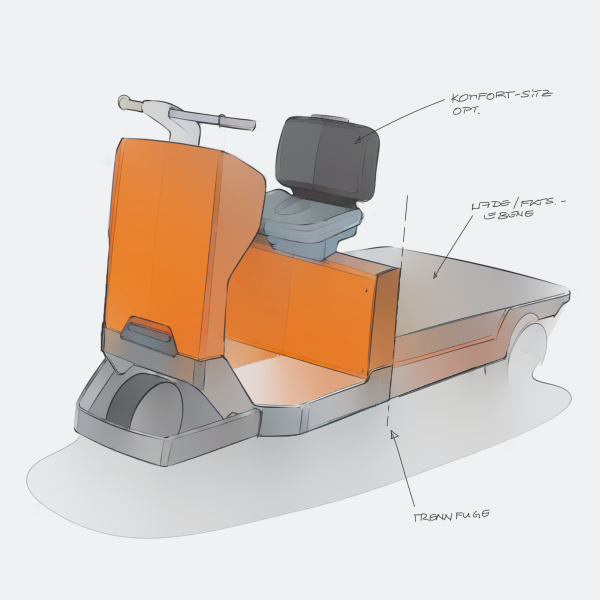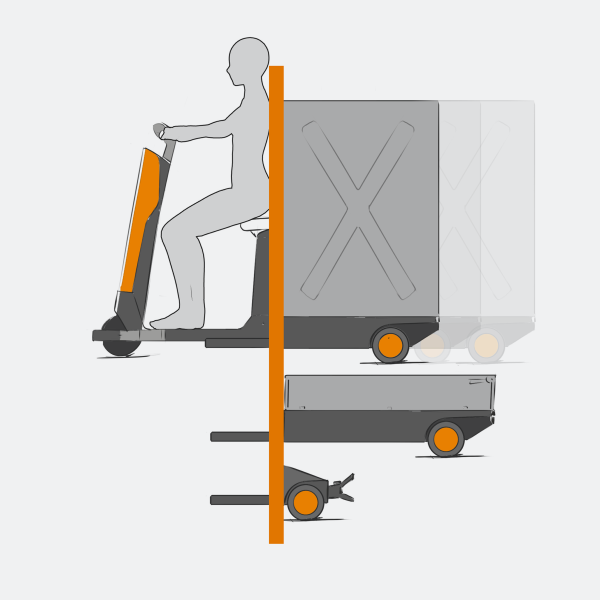 Genkinger Sherpa S-XL
As a tractor or transporter
Sherpa S
E-Tractor – small but powerful!
Nominal tractive force
513 N
Towing capacity
up to 3.000 kg
Sherpa M
Transporter with cargo area for small goods
Nominal tractive force
513 N
Towing capacity
up to 800 kg (min 200 kg loading of the tractor)
Sherpa L
Transporter with growing cargo area
Nominal tractive force
513 N
Cargo area
1.056 x 600 mm
Towing capacity
up to 800 kg (min 200 kg loading of the tractor)
Sherpa XL
Transporter with long cargo area
Nominal tractive force
513 N
Cargo area
1.190 x 600 mm
Towing capacity
up to 800 kg (min 200 kg loading of the tractor)
Drive

Three-phase (AC) 24 volt

Drive function

Agas pedal

Brake system

Countercurrent brake

Tires

Super Elastic Tire

Operation

CAN control panel, battery level indicator

Ergonomics

Height adjustable and suspension saddle seat, tilt adjustable handlebar

Trailer hitch

Model S standard

Painting

RAL 2008 (light red orange), RAL 7021 (black gray)
Trailer hitch

Mouth coupling (25 mm, suspension height 270 mm) for SHERPA M-XL
Automatic coupling
3-stage clutch

Attachments and extensions

3-sided drop sides 200 mm high
Weather protection hood
Grid basket on the handlebar
And much more

Battery (24 V each)

Gel battery 160 Ah
Lithium-ion battery 100 Ah
Lead-acid battery 150 Ah
On board charger

Lighting

LED integrated in steering column
All-round beacon
Lighting according to current StVZO

Brake system

Drum brake at the rear on the drive wheels
Hydraulic disc brake front

Driver's seat

Industrial seat with backrest

Drive function

Rotatable throttle grip on the handlebar (right)

Safety system

Acoustic warning signal when reversing
Blue spot
LED strobe light

Special painting

190 RAL colors - from green beige to distant blue to papyrus white
EXAMPLES OF USE
There is always something to transport
Maintenance: tools and spare parts
Storage: manual picking
Canteens: in-house catering, refrigerated case optional
Hotels, clinics: shelf trolleys e.g. with laundry, luggage
Building services: repairs, waste management
Administration: in-house mail, office supplies
Factory security: control drives over company premises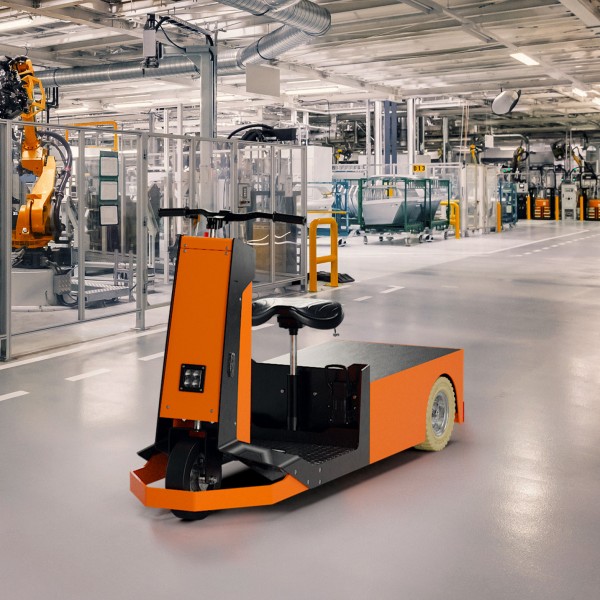 New mobility for employees
The Genkinger SHERPA connects and integrates people. Long distances between buildings are no longer a hurdle or an excuse. All that is needed for the electric transporter is the age of majority and a short instruction session. Employees without a forklift driver's license or with physical limitations greatly appreciate the mobile independence on the plant premises. They save travel time and can also take the opportunity to transport equipment and materials
Tip: The use of a Genkiner SHERPA can be a way to (re)integrate employees with mobility limitations into the work process. Under certain conditions, the purchase of a Genkinger SHERPA to equip these workplaces is subsidized by the state.
The most important advantages at a glance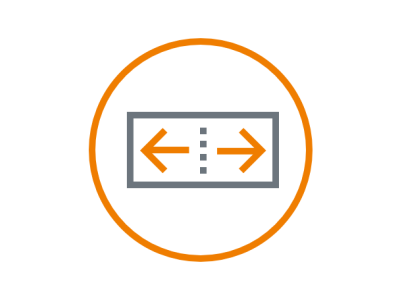 From S to XL and back again
The Genkinger SHERPA adapts to your loads and grows with them. The loading area can be easily varied - from 410 mm (tractor S) to 1,190 mm (transporter XL).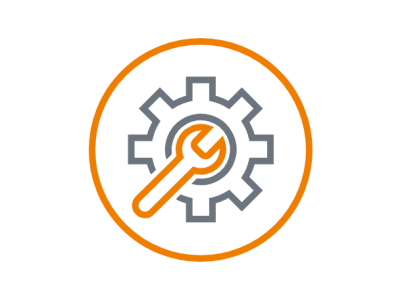 Do the assembly and conversion yourself
The Genkinger SHERPAis flexible retrofittable. For outdoor applications, e.g. with weather protection superstructure. Quite simple, even on your own. Applications change, the SHERPA remains!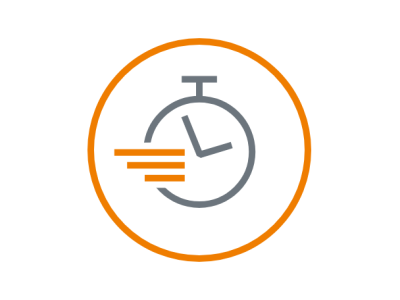 All standard models available in 2 weeks
Term pressure, process optimizations, shortage of skilled workers - relief must not be left waiting. In the standard painting, all SHERPA models are available in just 2 weeks.
Start request
You have questions about the Genkinger SHERPA or special requests for the configuration of your new electric transporter.